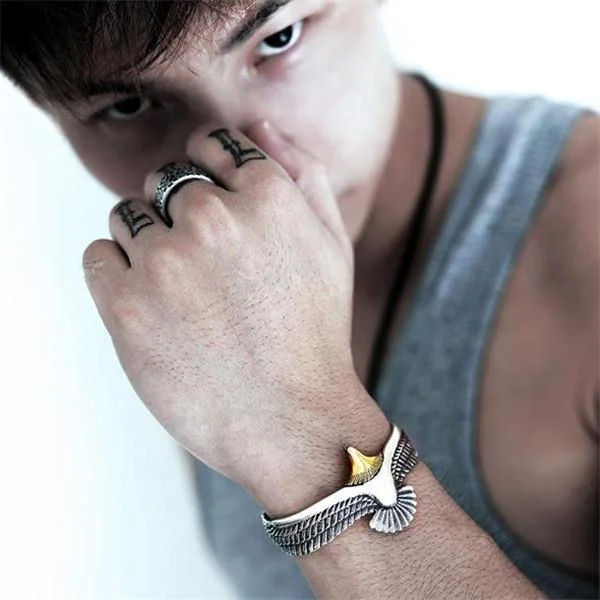 AQ:   The bracelet is designed with an opening and is made of sterling silver. Ring size can be adjusAted manually in small increments.
Specifications:
Size: 18cm (will fit a wrist that measures between 15 cm and 17 cm.)
Weight: 30g
Exterior:Do old craft procedures. 
This bracelet can be worn by both men and women.